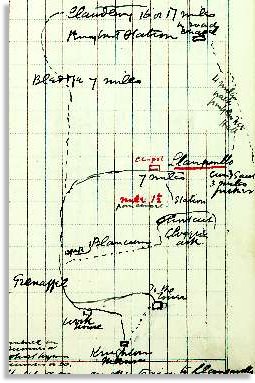 Rev Jones' map
Powys County Archives
Community & Civic Life
Rev Rose's Class Book
One of the travelling ministers on the Knighton Primitive Methodist circuit was Rev Rose of Knighton. When he took charge of a class - a group of church members who would have regular meetings - he was passed a notebook by the previous minister Rev A Jones. This contained lists of all the members, or potential members, of the class and sketch maps of the locations of the chapels which they used. Rev Jones made personal notes to help the new minister in terms of finding people's houses, whether they were keen or lukewarm as chapel members, or even if they had dogs (and the dog's names!). A recurrent theme of the notes is whether or not families would serve him with tea - an important consideration for a minister who had many miles to cover.

Powys County Archives
Although it is slightly later than 1891, it gives a valuable insight into daily life for a non-conformist minister around that time.
One of the chapels which he attended was at Llangunllo in Radnorshire.
Class leaders had their own sets of guidance notes on how to conduct meetings, with the emphasis clearly on keeping them short: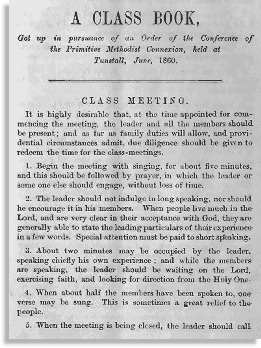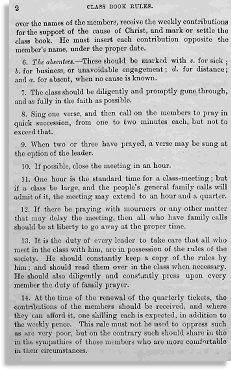 First two pages of A Class Book
Powys County Archives
---