Education
Adult learners - vocational studies
A feature of many diarist's lives was continuing education in adulthood. This could be for both vocational and leisure purposes.
Hope to do some Information Technology training on the "Access" database today. Need it as the final module of the ECDL (a recognised qualification on use of basic IT. Stands for European Computer Driving Licence). Seven modules in total as part of licence.

9.35am Arrive in my class for my DPPW course (Diploma in Playgroup Practice Wales) for my job as playgroup leader.

…….started work on my "Early Years Care & Education" qualification which I complete at home and be assessed whilst at work.
A 17 year old student at college describes a day on her course:
I met my friends at the bus stop and the bus showed up on time. We got to the college at 9.00am. We went to the canteen to meet some other friends before I left for my first business lesson of the day. I sat with my friend but then a message came that the teacher had a flat tyre and he wouldn't be coming in for our lesson. . So we went to the canteen until it was time for our next lesson - another business one.

For half the lesson we learned about the 'Dyson' company and its inventor and for the other half we had to go and do research in the library. I worked through our dinner break in order to complete my work.

I had a free lesson after dinner so I went to the college resource centre to search for information on the Internet for my leisure and recreation projects on cricket and rugby.

At 2.45pm it was time for my last lesson of the day - marketing. We learned about market research and then had to carry out market research of our own on a topic given to us by our tutor. Our topic was 'Would a MacDonald's in Dolgellau be successful?' The answer we received from the college students was no.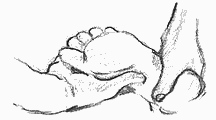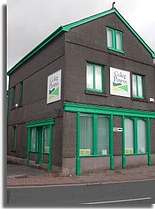 Coleg Powys, Ystradgynlais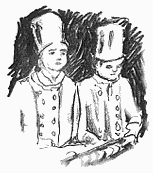 Another diarist was undertaking a complementary medicine course.
A college principal wrote
Radio Shropshire telephoned by arrangement at 7.10am to hold a live interview on the subject of the Welsh Baccalaureate in Newtown. A 50 mile trip to Ystradgynlais preceded a meeting with college staff who have opened our new centre for Further Education in the town. This is attracting a large number of adult learners, many of whom want courses in new technology such as computing, use of the Internet and website design. Thence to Newtown, 75 miles north, where a group of students wished to discuss the possibility of a visit to New York in the Spring.
While a lecturer
Set up lecture which is a practical as I am a chef lecturer. Good start. Chefs committed and enjoying class. Bistro starts next week so used some of the day setting up menus.
---