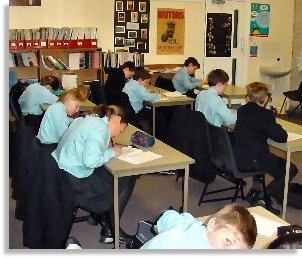 Education
Christ College Diaries: Day Pupils

These are diaries of 11-13 year olds who attend Christ College but are not resident there.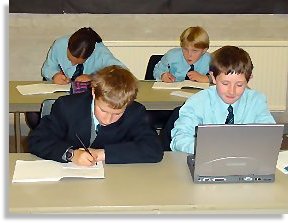 Get up with house parent saying good morning. Fall out of my bed., get dressed, put on my uniform, trudge downstairs, gel hair, brush teeth, have a wash. Go to chapel - it's Alway's turn! Time for me to speak. "We hope you have enjoyed our chapel service. Please join us now with hymn 326". NERVE WRACKING. Time for breakfast. Urg! Scrambled eggs! Whooo! A jet just flew over. 50 min biology. We were testing food for starch. In Chemistry we were testing solubility/ For tea it was sausages and chips, yum yum! Aww well, time for bed now. Goodnight.
---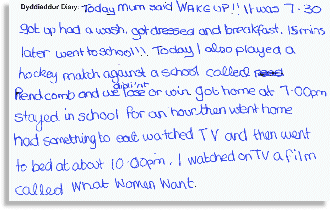 Today mum said WAKE UP!!! It was 7.30, got up, had a wash, got dressed and breakfast. 15 mins later went to school!! Today I also played a hockey match against a school called Rendcomb and we didn't lose or win. Got home at 7pm. Stayed in school for an hour, then went home, had something to eat, watched TV and then went to bed about 10pm. I watched a film on TV called 'What Women Want'.
---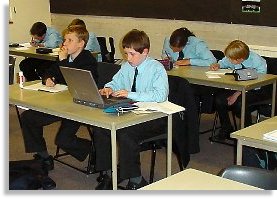 Today has been a busy day. I have so much homework to do. I have Biology, Maths, French and Physics! This morning we started with Alway Chapel. It's a service that each boarding house does every year. After that, there were three lessons. Mine were Latin and double Design Technology. We had a 20 minutes break after that. This is where we had a biscuit, toast or a drink. We also had to change our books for the next lessons which were French and History. Then we had lunch. I always sit with the same freinds. For lunch I had beefburger and chips. It tasted ok. Then we had our last 3 lessons which were English, French and IT. The activities I had today were Junior History Club and Pottery. They are quite fun. After the activities we had tea. For tea we had sausage and chips. It's time for prep now.
---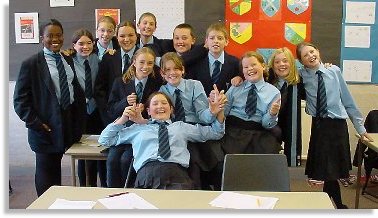 ---