Education
A day in the life of a four and a half year old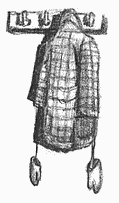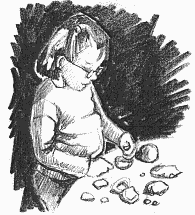 7.00 - Mummy gets me up for school
7.15 -I have a bottle of milk. Then I either have a piece of toast or a ham sandwich. I watch cartoons on television - and read my school book - and learn my words for school.
8.30 - Mummy takes me to school. I hang my coat up in the cloakroom and put my school bag in my drawer. Then we either play with Plasticine or my teacher reads us a story.
10.30 - Morning playtime
12.30 - I go for my dinner in the big hall with all the other children
3.00 - Playtime
3.15 - Mummy and my sister come and pick me up from school. Mummy brings me juice and a couple of biscuits to eat on the way home.
5.00 - Mummy makes me tea. I like sausages and smashed potatoes with gravy, or smiley faces with chicken nuggets. After tea I play with my sister again.
6.30 - Mummy gives me and my sister a bath. After our bath mummy reads a story to us and we watch a video for a little while.
7.30 - Mummy puts us to bed. I have a bottle of milk.
---