Education
A day in the Life of a Headteacher I
7.30 a.m. -- Up at 6.30 a.m. Last night I had the news that one of the school staff was very seriously ill. I have to get to school in good time to ensure all staff are briefed as some of the children will have heard the news at home and will spread it at school. On the news details of a suspected Foot and Mouth case in Cornwall -- after the experiences of Foot and Mouth in the area last year we are very sensitive to any chance of a re-occurrence. Hopefully this is just a false alarm again.
I should have non-contact today, with a supply teacher covering my class but she rang in sick -- I therefore have to spend the day teaching and also undertaking Headteacher tasks. Other supply teachers in the area are either not available or have not had their police checks completed.
Breakfast eaten on the move -- cereal bar and coffee. Checked Foot and Mouth story via the Internet but no more details than on the television news. Printed off next week's planned worksheets to provide work for the class today. The planned management work, IT training, monitoring and Cognitive Ability Testing of Year 4 will have to wait until next week, apart from what I can fit in during lunch time and when the peripatetic Welsh teacher has the class.
7.50 a.m. -- Worksheets printed off, everything in the car for the 7 mile drive to school. 8.00a.m. -- Arrived at school as the pips sounded on Radio 2. Cleared apples off the playground which had been thrown there overnight. Agreed with the cleaner in charge that it is time to put the heating on for an hour or so in the morning. Prepare for the day -- clearing away the management tasks that were left ready and get out the teaching ones. This is interrupted by the fact that the digital camera and the photocopier both develop faults. Solve these in time for children to start arriving at 8.30 a.m. 8.30 a.m.
On a normal teaching day we have a clerical assistant to field incoming phone calls at the start of the day, on a normal non-teaching day I can do it myself. This is neither and so I can get no further preparation done when children, parents and phone calls are clamouring for attention. On the plus side I do have two early morning cups of tea as I forgot to tell the Nursery Nurse who makes the tea in the morning that the supply teacher was not in!
8.55 a.m. -- Ring the bell for the start of school five minutes late as I was dealing with a parent when I should have been ringing it at 8.50.
9.05 a.m.-- It is this time by the time I have taken a delivery, taken my own classes register and been round the other three classes to check for unauthorized absences so that I can follow them up before 9.15 I can start work with my class. Luckily there were no unauthorized absences today otherwise it would have been even later before I could have started.
9 .10 a.m.- We have just got started when the Clerk to the Governors arrives to photocopy the agenda and paperwork for the Governors meeting next week. As she has never used the new photocopier before the class are left without a teacher while I assist.
9.30 a.m.-- Start on the first lesson of the day with the class -- maths.
9.45 a.m.-- The post arrives at the door and needs to be collected -- another interruption. I can open this whilst teaching, putting to one side anything which needs to be dealt with and binning the rest.
Approaching 10.15 a.m. and it feels like I have got very little done, be it management or teaching -- and this is not really an abnormal day. Apart from the day and a half of non-contact time when a supply teacher covers the class every day can be this disrupted and the children's education suffer as a result. I had planned to have photos to go with the children's diaries to send in to 'A Day in the Life' but I will not be able to get around with the digital camera. I have just realized that I have to check the soap in the children's washrooms which it seems is a Headteacher's job.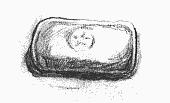 10.30 -- 10.45 a.m. -- Playtime for the children. I forgo a cup of tea in the staff room to check the soap in the washrooms, make phone calls to Friends of School to see about the date of a meeting, one to a pest exterminator as a wasp nest which was treated last week is still active, one to the Computer maintain ace helpline about repairs to IT equipment, one to my wife as a computer which is at home will need to be brought to school before the repairs service arrives. I do get to drink a cup of coffee as the children come back in at the end of playtime but it is cold. Children start work on Harvest poems.
11.35 a.m. -- Peripatetic Welsh teacher arrives to take class. Time to catch up with one or two management tasks and prepare for some Science work later by testing Heart rate monitors to check batteries etc.
12.10 p.m. -- Working lunch -- The internal mail arrives and must be dealt with and it includes details of training courses for this term. We have not yet had time to sort out the booking of courses to satisfy the staff development plan this year and if this is not done courses will be full or cancelled before we get a chance so spend lunch hour completing course applications.
1.15 p.m.-- Ring bell to bring the children back into afternoon school. The fax is not working so the course applications will have to be sent in by post on my way home. During the afternoon I will have to photocopy and distribute letters to parents from Friends of the School about the meeting next week so that parents have some notice and can hopefully attend the meeting (although I expect it will be the usual faithful few who do attend).
3.15 p.m. -- Afternoon has been finishing off some science work and looking at the heart rate monitors prior to work later in the week and creating some pictures in the style of David Hockney, whilst photocopying and answering the phone.
4.00 p.m.- Some days you feel that you have coped and some days you don't. Today has been right on the edge and much, whether it is teaching jobs or management jobs, has been left undone. Neither of my jobs has been done properly, certainly not teaching, and I am now sat with a pile of paperwork without being able to summon up the energy to work out where to start on it. I will be here for another hour, possibly more, and still be leaving lots of things undone -- not just things that could be done or things that should be done but things that must be done. Not just things that will enhance the children's education but things that will enable us to educate the children, to say nothing of the bits of paper which arrive from County Hall or Central Government in one form or another and which are deemed to be 'essential'. But these things will not get done. There can be little wonder at the number of small school Headteachers who are falling sick or leaving the county.
5.10 p.m. - I must clear the e mails as I have not had a chance to sit down at the computer all day and there may be something urgent sitting there. When I have done that I will go home and see the family, time for a meal together unless the children have already eaten then I can start on marking the children's books from today and hopefully fit in some management jobs before bed. Small hope of seeing any television tonight.
---