Health
Other health workers
In addition to Health professionals, various other people do work related to health in a professional and voluntary capacity.
Some diarists were employed by the Health Service as receptionists and administrators.
I work on the reception at the local hospital. My day starts when I open the post and distribute it to the appropriate departments. I then admit and discharge patients, deal with telephone queries, make appointments for a clinic and input information onto the computer system.

The role is varied and interesting and no two days are identical.

I have a mile to get to work at the local hospital but take the car today after a breakfast of wholewheat cereal and skimmed milk. I start work at 8am and finish at 5pm - Monday to Friday. The local hospital was built in the 1920s and has changed dramatically over the years with many an extension built on to build and enhance the services to the local community.

My job, along with 3 other receptionists include many and varied aspects from checking in casualties to arranging small clinics and we all have general and varied knowledge of all departments and are sometimes asked the most unusual questions. We have telephones to connect with all the departments which saves us a lot of walking around! Electricity plays a big part in the wellbeing of patients - we have an ultrasound dept, modern well equipped theatre and machines very often take over the monitoring of a patient's condition - battery operated thermometers which takes your body temperature from just inside your ear; battery operated blood pressure measuring equipment.

8.00am Employer called at my house to drop papers off, as she was on a course and not going to clinic
8.30am Started off in car for the 8 mile drive to work
8.45am Started work at the clinic doing office duties, laundry delivered, reception duties, accounts and mail to post etc
12.15pm Finish work - only half a day on Tuesdays
1pm Met employer for working lunch. Discussed PAYE and NI details for PAYE payroll.

Another diarist works in a hospital:
After 5 minutes home left to go to Abergavenny to do the hospital canteen for 2 hours from 12 noon - 2pm - we serve tea, coffee etc to outpatients.
There are also people involved in fundraising such as this lady:
Chris told me she had been approached by Llandrindod Church to do a fashion show in October, to aid their funds. She wondered whether it would be possible to do another, in Kington, for a charity since there is so much work involved that it would be better to do 2 shows. And Rose Davies , who used to have a dress shop in Kington has now retired. I offered my help.

So this morning I rang around to see what I could do. Eventually I talked to someone in St Michael's Hospice in Bartestree, Hereford, and was told that they would be delighted to have the proceeds of such a show. Now to find a venue and date. Since the first show was for October 30th, Chris would prefer the second to be the day before or the day after that. . . . Finally, I was able to complete the arrangements for Chris's fashion show. Booked the village hall in Walton for Tuesday, October 29th. Tomorrow I must find addresses of the W Is within a few miles of Walton, and write to the secretaries about the show. We want as much money as possible for the Hospice.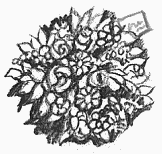 The Hospice movement also figures in other people's diaries:
9.00am Collected friend from Guilsfield to go to work voluntarily in the Hospice shop in Welshpool - am very happy to do this as the Hospice were very caring with my late husband.


Made posy of flowers for Shropshire and Mid Wales Hospice as I am on flower duty tomorrow as well as voluntary ward duties.
---