Health
Patients
Many people had cause to visit various health professionals on September 24th 2002.
Various people visited their doctor's surgery:
Went to Doctors to see nurse for hepatitis B injection (working with electrolysis necessitates this).


After having first a cup of tea and biscuit my husband drove me to the doctor's surgery in order to have a blood test. This was to test my cholesterol level.

12.30 Went to surgery for smear test and blood test

10.30 Dentist appointment for regular 6 month inspections. Agree with dentist 12 monthly inspections are now appropriate.
11.20 See Dr -- at the Health Centre (he is, as usual running 20-30 minutes late with appointments). Renew medication, discuss shortcomings of hospital visits.
Other people have dental appointments too:
DENTIST: 9.35 in Kington. General 6 month check. Scale and polish needed.

2.15 Went to dentist for 2.30 appointment (tooth hurty!)

After a hasty breakfast dog and I dashed to Builth Wells to be in time for the dental appointment. Just before the surgery door an elderly gentleman with a familiar face stopped me and laughingly stated: 'you look brave now but you won't be when you come out of it!' I did mention it to Sarah but how right he had been, as it will mean extractions next week and I'm upset by the whole thing………..It was an interesting day, I suppose, but I would so much like to hang on to my own teeth and the thought of losing some is upsetting.



Brecon Hospital

After school I went straight to the hospital to have my X Ray. The X ray was taken by a machine that moved round my head one and a half times. It took an x-ray photograph of my teeth. We took the X-ray photograph to the dentist and she showed me what my teeth looked like. I was very nervous in the waiting room but afterwards I found out that I did not need to have a filling. The X-ray looked like a big smiley face and I could see the teeth that had not come through yet as well as the ones I already had. I went away from the hospital feeling rather happy because I had done two interesting things. It made me even happier that I did not need a filling.




I went to the dentists and went into the waiting room. After about 10 minutes she called me in. First she told me to open my mouth and she sprayed some horrible numbing stuff into my mouth. I nearly threw up all over her. Next she injected some stuff into my gum. The she just pulled! Finally my tooth came out. She gave me loads of tissues because it was bleeding loads!
One man...
Prepared to visit Brecon Hospital for physiotherapy first assessment following leg injury 18 months ago - long waiting list, excellent service.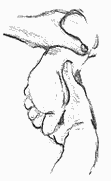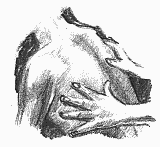 Three diarists had visits to chiropodists planned
Another two visit osteopaths
Llandrindod for therapy from osteopath


Had light lunch then left to drive car to Llanidloes to see Osteopath (bad back)
Finally, although not a patient herself, one girl goes visiting:
At lunchtime I went up to the hospital in town to see my friend's mum as she has had a hip replacement. I gave her flowers.

---