Health
A day in the life of a registered general nurse
I woke at 5.30am and listened to the radio programme "Farming Today", which was about Europe's largest ram sale held in the Royal Welsh Showground at Llanelwedd yesterday. That was a prominent event in the history of the foot and mouth epidemic, as such a sale had not been held since the outbreak.
I then got up and showered and washed my hair at 6am. Whilst eating breakfast of cereal and tea, I put the washing on to spin, which had washed the clothes during the night, and made my sandwiches and flask for the day. I then made sure the children's bags were ready for school and helped my 5 year old daughter dress and brush her hair. The car needed de-icing for the first time today.
I left the house at 7.25am to drive to Swansea University, arriving at 9.10am. The traffic was bad this am, as I had to queue for 3 miles to get into the city. In Swansea University I am undertaking a postgraduate course - the accelerated child branch programme, to enable me to obtain the qualification of Registered Sick Children's Nurse next year, and then I intend to return to my post of Emergency Nurse Practitioner in a local minor casualty department.
At lunch time several of us had a cooked lunch in the café, and then sat outside in the sunshine and had a discussion about the increase of verbal and physical abuse that we endure as nurses from patients, and why should we? The afternoon lecture was about the care of the child with diabetes.
I started travelling home at 16.35pm. I stopped once to fill the car with diesel which cost 73.9 pence/litre, totalling £39.84 (also 3 bars of chocolate). It was a lovely drive home in the sunshine, which in Herefordshire they call "hop-picking" weather. On the top of the Brecon Beacons it was a joy to see sheep wandering around, as I remembered seeing some of them in pens last year at the same spot, waiting to be "culled". I also listened to the news on the car radio which was about Saddam Hussein and the threat of world conflict, and the Prime Minister's reaction today in parliament. Once I arrived home at 18.05pm I put my mobile telephone on charge and enjoyed a chat with my childminder, and my husband (a rare occurrence).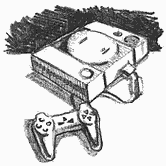 At 18.30pm I went on the Internet on the computer in the study, to access the national service framework for diabetes, and other electronic health journals, to help me with my coursework. At 19.40pm I sat with my daughter and watched television - Eastenders, for 20 minutes, then I watched her and her brother skipping and exercising. My other son was in the study doing his Welsh homework, and playing games on the computer. I had to take a telephone call. Around 20.40pm I found the necessary papers ready for a governor's meeting tomorrow evening.
At 21.00hrs I started to cook some pasta for supper/tea. The children had chocolate ice cream and a drink, and they went to bed. After eating I sat and watched the news on television, and the Frank Skinner Show.
Now it's 23.15pm, and I am retiring to bed, hopefully to have a good night's sleep. Two nights ago we had an earthquake and some people in the area were woken at approx 1am. I slept right through the event.
I hope this gives you an insight into my day on 24th September 2002. Goodnight.
Oops, must go and put the dishwasher on.
---