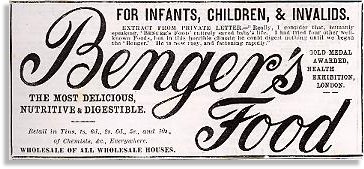 Home Life
Food
Although much food was produced and grown locally, there was an increasing reliance on manufactured food. This became more widely available with increased industrialisation and more easily distributed with the advent of railways.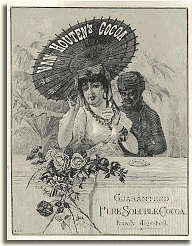 Earlier in the century food could often be quite dangerous; it was commonplace to adulterate food with all manner of additives, often merely for the purpose of appearances. For instance, bakers often whitened flour with alum (sulphate of aluminium and potassium) in order to make brown bread appear white.
Gradually regulation was introduced and also the growth of 'reliable' brands which sought to assure the consumer of their quality. Advertisements of the time often stressed the purity of ingredients used, as well as their beneficial effects.