Law and order
Solicitors
Solicitors are lawyers who undertake work for and give advice directly to individuals, companies or organisations and who instruct barristers to advise on specialist matters and represent their clients in the higher courts.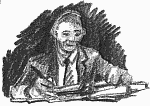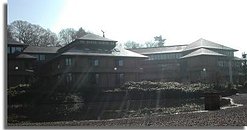 County Hall, Llandrindod Wells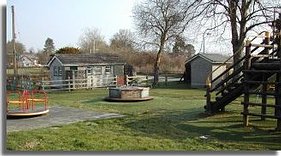 Llanyre Recreation Ground
A solicitor in private practice says
Dealt with conveyancing, probate and land dispute matters this morning . . .Went to visit clients at their place of work. Took paperwork back to the office then returned home.
Another in local government describes how he . . .
. . . worked from home in the morning to write more of the Best Value Review report on Asset Management I am compiling. Nearly finished now. Doing the part on how the Council (Powys County Council) consults with service users and staff who use and occupy Council buildings, and property. . . . Signed some deeds on behalf of the Council as authorised signatory. Talked to Llanyre Community Council clerk about posting a notice about the change of use of some of the recreation grounds in Llanyre village.
A local government trainee solicitor says
. . . worked at my desk on a few files and then used the computer.
---