Social conditions
Retirement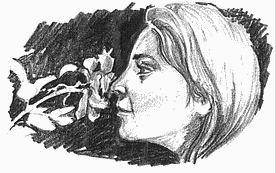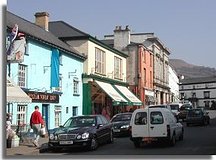 Crickhowell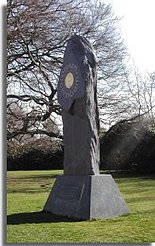 Owain Glyndwr Monument, Machynlleth
Many diarists were retired and in receipt of pensions.
A pleasant day, enjoying my garden, local countryside, with some social contact and quiet times which I appreciate. Each day I find happiness in nature and my surroundings, appreciating my retired years though on a low income, no car but satisfied with simplicity.

A normal day in our retirement. After many years of business life in London, whilst living in Buckinghamshire, we eventually came to live in Crickhowell. A small friendly town with all the shops we need for day to day life.
This morning we walked into town to do some shopping and post some letters. We also collected our pension from the Post Office and we are worried that the Government is proposing to stop this facility and, instead, make our payments directly into our bank account. We find it so convenient to have ready cash provided each week from the Post Office pension payment.

Drove to our local Post Office to collect my weekly pension (up this week to £37) and the newspaper. Also filled the car with gas, a great relief, as we'd driven all yesterday, on petrol, which is twice the price.

Called on my brother and his wife at their cottage in Llansilin for 'elevenses'. Aunt Hylda, who now lives in a wardened retirement village in Surrey, wishes to see as many of the family as possible whilst she is staying with us. She is as active and exhausting as ever despite her 86 years!
Other diarists visit or care for other elderly friends or relatives.
Went to visit mother. She moved rooms at the weekend and a man was there when I arrived fixing her shelves onto another wall. So I got her wheelchair and rushed her round the town. We went into Spar and the Co-op and then around the Plas. It was still a wonderful day as we passed Celtica and the Owain Glyndwr Monument. We got back about an hour later. The shelves were in position so I stayed a while to settle her and then came home.
. . . at eight o'clock we went to Ty Mawr, a nursing home about a mile and a half away, to visit my mother, who at the age of 96 has been a patient there for 16 months. She is now recovering from a fall five weeks ago, when she broke her hip and shoulder. She had an operation at Morriston Hospital, where she was given " a half hip" replacement.

[my husband] . . . arrives home - he has been clearing up hedge trimmings at his mother's bungalow in village. She is 94 and still lives alone . . . [he] goes down to settle his mother down for the night.

[I visit my neighbour] for whom I am a carer. I enjoy chatting with her - I love hearing her memories from the Second World War.


On the way to work, call on Mother who is 88 and lives alone. Make sure she is alright and make breakfast for her and myself, boiled eggs, toast and tea.
---
Many retired diarists also play a significant role in caring for their
grandchildren