Transport
Air Travel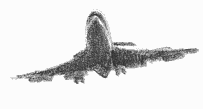 A few of the diarist's days involved international air travel.
Car journey to Hereford, a distance of 25 miles (no other transport) to catch a train for a flight from Heathrow to New Zealand , visiting and sight seeing.

Having returned from holiday in Sorrento, Italy, on the evening of 23rd September into Manchester Airport, we hired a taxi to our friend's house in Nantwich where we stayed the night.

La Gaude, France. I arrived here in La Gaude a few days ago to visit my extended family. From my home in Penybont L E Powys, the journey to Manchester Airport took about an hour and a half by car. Terminal 3 is very user friendly and I was soon sitting aboard my British Airways flight to Nice. In just over 2 hours we had landed beside the sea on the Cote d'Azure. My final destination is about 10km to the north, to the village of La Gaude which is just far enough away from the busy coastal area.

I go for a stroll down town after to collect my travellers cheques as I am going on holiday to Tenerife by plane from Birmingham next week.
---