The Work
A Day in the Life of . . . A Cook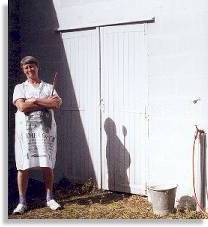 Breakfast at 8am as usual on juice, Yoghurt and porridge, then took Flash out for a little walk. Poor old thing - he cannot walk far now due to the arthritis in his one front leg. Off to work by 9.30am taking Flash with me in the car to Cwmdauddwr and the house where I work as a cook to the Lady of the house and her two elderly daughters.
Hum - pork chops today so I braise them in the old Aga. Made Lady ____ a fish pie followed by crême caramel, one of her favourites. The gardener came today so I have his company over lunchtime.
Must call at the garage on the way home for my weekly £10 worth of petrol. Good job I only work locally as I couldn't afford anymore on my low wage.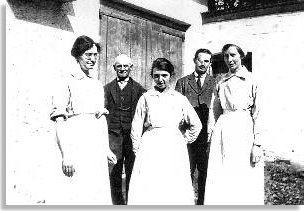 Have a quick snack while I watch the 6pm news on TV as it's dance class tonight so I can have more supper upon my return. Fed Flash at 6pm too and he will settle down till I get back just after 9pm.
The Appalachian dance has moved to the Llanyre Village Hall from the Coleg as we dropped the numbers to about 8. I find it better at the new venue as we can wear our taps as the floor is wooden so it sounds more authentic. Home just after 9pm and I warm up a piece of quiche to eat while I watch the 10pm news. Saddam Hussein is up to his old tricks again. Why didn't they pick him out during the Gulf War? In bed by 11pm with my herbal tea.
---