Work
Farmer John Stephens: Value of Stock
Farmer Stephens' statement of losses also shows the value of respective types of stock. The loss of lambs was almost inevitable, but the loss of two horses in consecutive years (1900-01) took a heavy toll on John's finances, especially with the loss of 'Bounce' in 1901.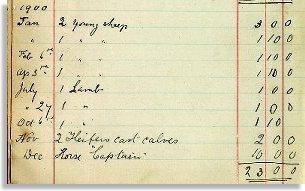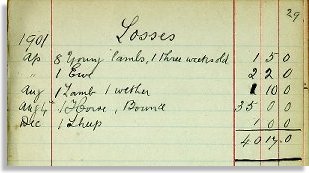 Excerpts from Farmer Stephen's pocket book
To view the entire page, click on the image.
Powys County Archives
His rough valuation for 1895 demonstrates how valuable the horses were in the year he first began farming on his own account.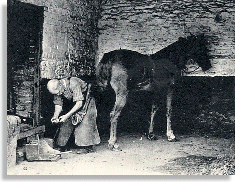 Stansbatch Smithy, Radnorshire, 1930
Radnorshire Museum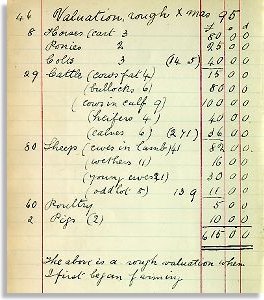 Rough stock evaluation, Xmas 1895
Powys County Archives
---