Education
Primary School Diaries IV
These are some diaries of 7-9 year olds from a school in Breconshire.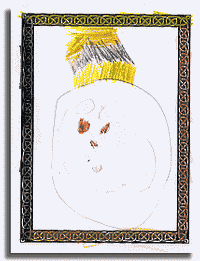 1. Hello. I'm seven years old. I like to play football and netball. I live in __ and I like living there because I've got lots of friends. I don't like it in school when people pick on me but I do like art and science. Wales is a nice place to live because the people are friendly. In the world the people are causing trouble by starting fires and I think these should be stopped.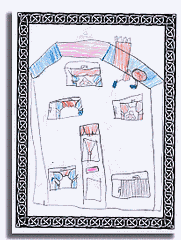 2. My family My mum, my day, me my sister and brother live in a house and my door number is 43. I've got blonde hair, blue eyes. I am 8 years old. I like riding my bike. My bike is silver and orange and my suspension scooter is too. My school In school I like playing with my friends. The thing I don't like is when people break into our school and pull the basketball pole down and roll the tyres down the hill. The thing I do like is when I do work about the Celts and science. In science my group have got 20 points. My country Holly and Jessica have gone missing because they were having a barbecue and they went up to Jessica's bedroom and they went back downstairs and went into the field and a paedophile picked them up and killed them and other people wouldn't like it if it happened to them. The world People have given other people drugs, and yesterday at night an earthquake happened at one o'clock.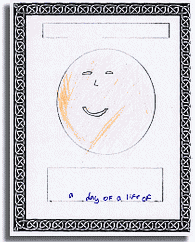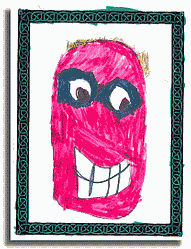 3. I live with my mum and dad and brothers, one is my twin. In school I like art because it's messy and fun. I also like language because I like writing. There are lots of people taking drugs in our country. This is illegal and should be stopped. I like living in Wales because there are lots of fairs and other fun stuff to do. The world is a great place to live because it has everything we need to survive.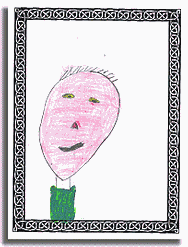 4. Me and my family I have two annoying brothers and a mum and dad and four pets. I am nine years of age. I've got green eyes and blonde hair. School This morning I went to school and did some work. Then I went out to play British Bulldog. Our country It is turning into a disaster because people are taking drugs and taking people away. Our world. We are having wars and having earthquakes.
5. My dad is short grumpy and lazy. My mum is tall, always working. My sister is nasty and always fighting me, tall. School. My favourite subject is art and language. My favourite time is going home. The country is clean and dirty. The world. People are taking drugs like ecstasy and people are fighting and earthquakes have happened.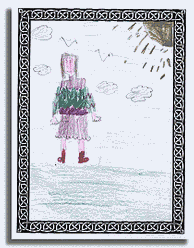 6. I have greeny eyes, brown hair and I'm nearly nine. I have a cheeky brother, he's a baby. My mum is very tired and crabby. My dad is too. Me, I love books. I'm a bookworm. I have a rabbit called Pip and a dig called Poppy. I go to __ school. I hate going home. I love art, clay and dinner time and reading. I do Taekwondo out of school. In our country we have drugs, people are being killed and getting lost and I hate it. I think they mayor should do something about it. In the world wars are going on. They should be stopped.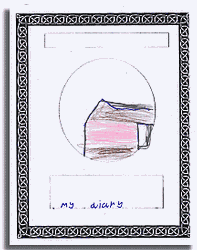 7. I am seven years old. I have brown hair and blue eyes and I am a nice boy. My sister is 4 and my mum is 27 and my dad is 37 and I live in a farm house. Our country. People are taking drugs and fighting and not brushing their teeth. People are killing people and getting lost and dying. The people from the High School are wrecking our school and chucking stuff. The world. The world is huge and the shape of a ball. There have been earthquakes all over the world and tornadoes.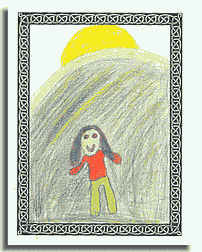 8. I am 9. I live in a bungalow with my mum and my dad and my brother will be born in 3 weeks. At home I like going on my bike. I've got brown eyes and browny blonde hair. School entertains me. When we make things I like it. We have some small and big apparatus. I like school. Our country. We have earthquakes. I think we should not take children or anything. I don't think people should take drugs. Our world. In our world we go on holiday across the world. We go on holiday 1-2 times a year. Across the world we play and have mountains and hills.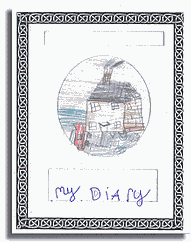 9. I woke up last today. I've got three annoying brothers. My dad is very ill. My mum always wants me to go to school. My school has got hard work. My favourite subject is maths. People are going missing a lot. I think their mums are very sad. People are taking drugs. It is very bad for them. I've got blue eyes and blonde hair.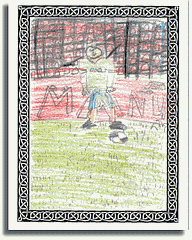 ---