Home Life
Fashion: Children, page 2
Older children wore clothing much like their parents'.

Radnorshire Museum

Detail of photograph of the Hobby Family
of Llanfihangel-Talyllyn
Brecknock Museum and Art Gallery






The Hughes Family,
Glangrwyney Lodge,
detail of larger photograph
Powys County Archives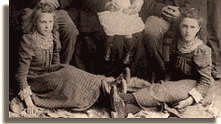 Radnorshire Museum
Children too had 'Sunday best' clothing for special occasions.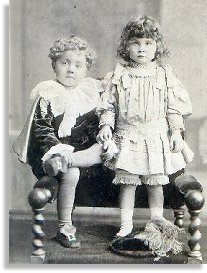 Victor and Irene Pryce Jones
Reality Group plc, Newtown, Powys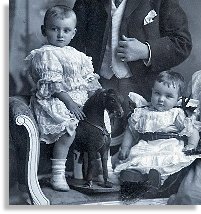 Adamo Adami's children
Brecknock Museum and Art Gallery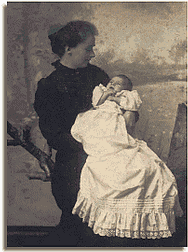 For sports, boys wore clothing very similar to their normal school clothing.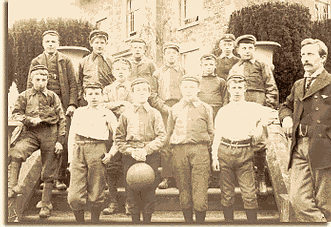 Boys' football team, Traethllawn private school
Powysland Museum and Montgomery Canal Centre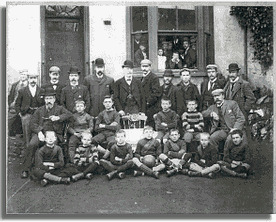 The girls in this photo wear loose, yoked dresses with drawers to match.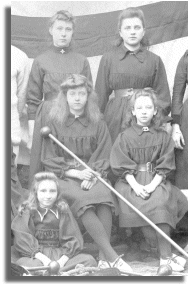 For work and school wear, click here.
---