Home Life
Pryce Jones Catalogue: Childrens' Clothes
Children were well catered for in the Pryce Jones catalogue. Although to modern eyes these outfits would seem to be for girls, they may also have been for boys.
Girl's cloaks were also sold. Boys probably wore coats or jackets like their father's.
Until about 8 years old, boys wore skirts. Sailor suits were very popular, both with boys and their mothers.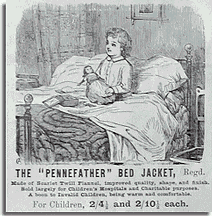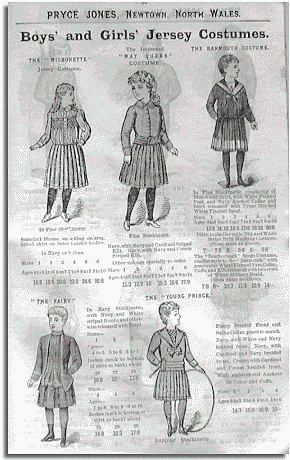 Boys' and Girls' Jersey Costumes,
Pryce Jones Catalogue
Reality Group plc, Newtown, Powys
These caps were for men, boys and girls. In the centre of the page there is a listing for "Ladies' Beaver Welsh Hats as worn by Welsh Peasants, Maid's size 10/6 each, Ladies' size 12/6 each. In ordering state circumference around head."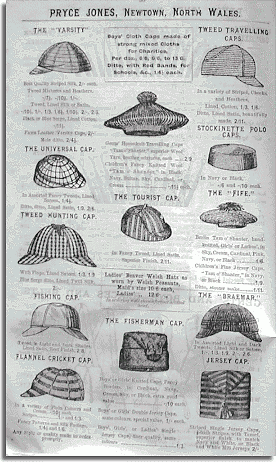 Caps, Pryce Jones Catalogue
Reality Group plc, Newtown, Powys
---