Home Life
Pryce Jones Catalogue: Women's Clothes, page 2
Teagowns
Dressing and teagowns were for informal wear at home.
Leisurewear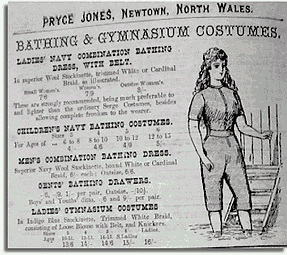 Bathing and gymnasium costumes
Reality Group plc, Newtown, Powys
For informal and more active wear, lightweight shirts were available.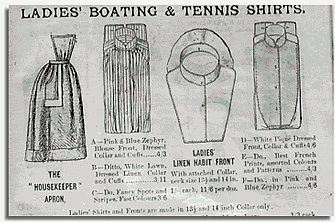 Outerwear
The most common types of outerwear were capes or jackets, usually hip length. Longer capes and coats were also available for more inclement weather.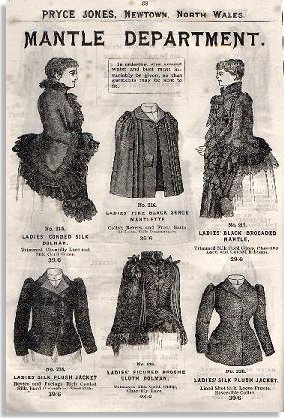 Mantle Department
Reality Group plc, Newtown, Powys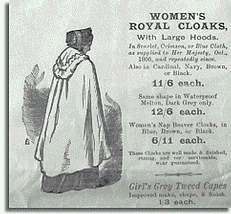 Women's Royal Cloaks, from
Pryce Jones' Christmas 1892 leaflet
Reality Group plc, Newtown, Powys



Special Bargains, Christmas 1892 -
Ladies' Ulsters, Cloak's, and Macintoshes
Reality Group plc, Newtown, Powys
---