Transport
Railway related jobs in Brecon in 1891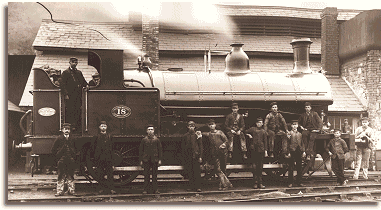 Engine No. 18, Brecon & Merthyr Railway Company, c1880.
Brecknock Museum and Art Gallery
The railways employed a huge number of people in Brecon in 1891 and the census shows the following occupations. All of these were preceded by the word 'Railway' and those coloured blue will link to other pages showing details of some of the people employed in that capacity.
Foreman
Warehouseman
Goods guard
---