Work
Shops and retail
Various people sent in dairies who worked in shops or other retail businesses.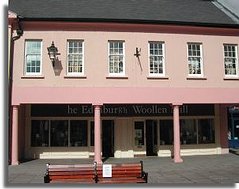 The Edinburgh Woollen Mill shop in Brecon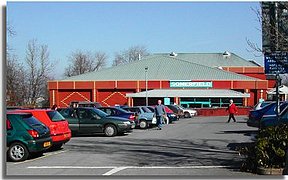 I work for Edinburgh Woollen Mill. I started work at 9am this morning. We had a very busy day. I spent most of the day busy with customers. Most of them these days pay with a credit card.


After buying train tickets, I took a cheque for £59 to Nationwide and put it in my account. It's my first pay cheque from my relatively new job. I work for about 4 hours on Thursday and Friday night in the local Somerfield supermarket. I work on the checkouts and it's boring work but I like having money for clothes, CDs and going out. Plus I am trying to save money for university.



Arrived at work at 9.20. Sheila and Jacqui are in today. A big weekly delivery arrives by van from the Cardigan warehouse at just after 10. We bring it in on our rails through the loading bay. All day is spent sizing garments, putting on security tags, re-hanging and putting garments out onto the shop floor. !2.00 my sister came in and bought a fleece. Had lunch 12.30-1.30 - meat paste sandwiches and bananas. Went to Holland and Barratts and bought dried apricots and ate too many. Afternoon is busy with customers. We have got most of the men's and ladieswear out by 4. Sheila decides to leave the children's until tomorrow. Busy serving customers and by 4.30 my stomach aches and I realise the apricots are "rebelling". My husband comes in to try on some cord trousers but they are too long so he goes to the Cognac for a ½ pint. Returns to collect me at 5. My feet ache as we aren't allowed to sit down in the shop all day.

Counted son's money from butcher's business and prepared slip to pay into bank the next day.

I went to work for 9.30am to do a morning in the Spar shop in St Mary's Street. This is also known as the Dairy Shop as Jeff delivers milk to many homes in town and the surrounding villages - ours being one of them. We have a delivery on Tues ad Fri evenings. Shop not very busy today but regulars come in to pay their milk accounts.

Back inside and there is just time for a quick wash and change of clothes before I head for Kington to work on a market stall selling fruit and vegetables.

Timing is difficult and today I am only a couple of minutes late. It's enjoyable because the person I work for is a friend and a lot of the customers are regular ones so the opportunity is there for a chat. It's quite busy until about 10.45 a.m. and then things are quieter. It then gives me time to sort out the fruit and vegetables that I want to buy for the forthcoming week. Bananas, apples (the first of the Coxes are available at £1.20 a kilo), carrots, small mid potatoes, cabbage, garlic, lettuce, cucumber, tomatoes, peppers, cress. This week there is a real treat, juicy ripe figs from Turkey, some of them definitely find there way into the box.
---