1891

Home

Community &
Civic Life

Culture &
Entertainment

Education

Health Care

Home Life

Law & Order

Social Conditions

Transport

Work


Index



E-mail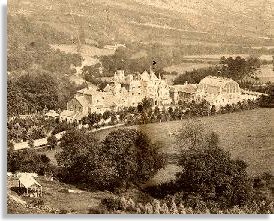 Craig-y-Nos Castle and grounds
Brecknock Museum and Art Gallery
Culture and Entertainment
Mme. Patti: Craig-y-Nos Castle
Adelina Patti bought Craig-y-Nos Castle and its surrounding parkland in 1878 for £3500. She made considerable alterations and additions to the house during her ownership, almost doubling its original size. Amongst the additions which she and Nicolini made were a clock tower, conservatory, coach house and stable block, a laundry, a small Catholic chapel, a theatre and a winter garden - at a cost of over £100,000, a very large sum of money for the time.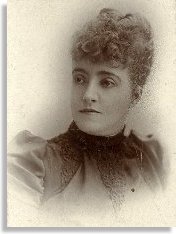 Adelina Patti
Brecknock Museum and Art Gallery
The winter garden was a huge conservatory filled with tropical plants and birds, and it also had an elaborate fountain. This was a favourite part of the house in which Madame entertained. It was presented by her to the people of Swansea in 1918, where it became known as the Patti Pavilion.
Craig-y-Nos was a large and expensive house to run and used a huge amount of fuel. It was one of the first private houses to be wired for electricity and had its own generator. It also had a gasometer and even an ice making plant. However, as this letter from H J D Alcock to the plumber who installed the pipework shows, everything did not always run smoothly in the house.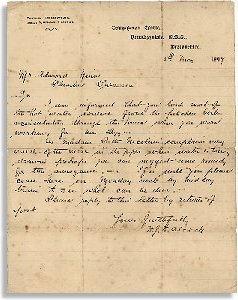 Letter from H J D Alcock to Edward ?Nino
Brecknock Museum and Art Gallery
Telegram: Ystradgynlais
Goods: to Penwyllt Station

Craig-y-Nos Castle

Ystradgynlais, R.S.O.

Breconshire

5th May 1897

Mr Edward Nino
Plumber Swansea

Sir

I am informed that you laid most of the hot water service from the kitchen boiler and circulators through the house when you were working for Mr Legg.

As Madam Patti Nicolini complains very much of the noise in the pipes where water is being drawn perhaps you can suggest some remedy for this annoyance. If so will you please come here on Monday next by midday train to see what can be done.

Please reply to this letter by return of post.

Yours faithfully

H J D Alcock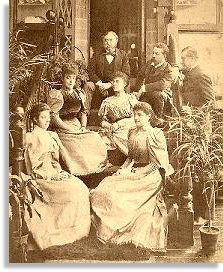 Mme Patti and a circle of unidentified admirers
Brecknock Museum and Art Gallery
The parklands and gardens around the castle included two lakes, which had boats on them called 'The Trout' and 'Mary Ann'. There were also extensive fruit and vegetable gardens, and tropical fruits were grown in the hothouses.
The photographs below show part of the sumptuous interior of the Castle, many of the rooms containing grand pianos.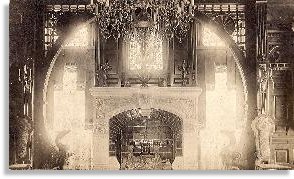 Brecknock Museum and Art Gallery




Brecknock Museum and Art Gallery





Brecknock Museum and Art Gallery


Main Hall
Brecknock Museum and Art Gallery





Brecknock Museum and Art Gallery
Following Adelina's death in 1919, the castle and estates were inherited by her widower, Baron Cederstrom. He then sold the property in 1921 to the King Edward VII Welsh National Memorial Association for the comparatively small sum of £19000, for conversion into a tuberculosis hospital.
---