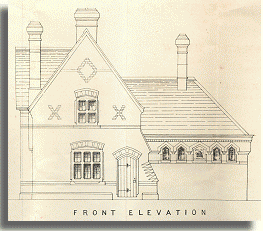 Powys County Archives
Law and Order
PC William Morris Vaughan
William Vaughan was born in Presteigne in 1857, the son of Thomas Vaughan, a mason, and his wife Jane. He went into his father's trade of stonemasonry and worked in Presteigne where he settled with his wife Elizabeth. The first four of their children were born and baptised in the local church. In 1881 William decided to enter the Radnorshire Constabulary and became Police Constable 14.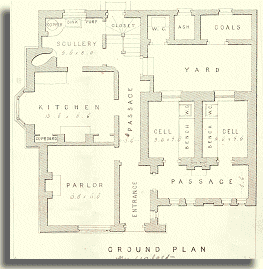 Powys County Archives
By 1891 he was based initially at Llanbister station:
1891 Census
Police Station, Llanbister
Name
Position in household
Marital
status
Age
Occupation
Place of birth
English/Welsh speaker
William M Vaughan
Head
M
34
Police constable
Presteigne
English
Elizabeth Vaughan
Wife
M
35
Leinthall Starkes, Herefordshire
English
Edith B L Vaughan
Dau
S
11
Scholar
Presteigne
English
George T Vaughan
Son
S
8
Scholar
Presteigne

English

William H Vaughan
Son
S
4
Scholar
Presteigne
English
Clifford F Vaughan
Son
S
2
Llanbister
English


Powys County Archives
In November 1891 PC Vaughan was transferred to Llandrindod Wells, as shown in the daily return of constables for December 1891. In 1893 he was transferred to Boughrood. He died on 4th April 1905 while still a serving constable.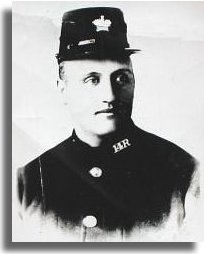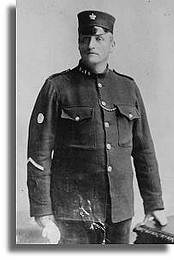 Radnorshire Museum
---